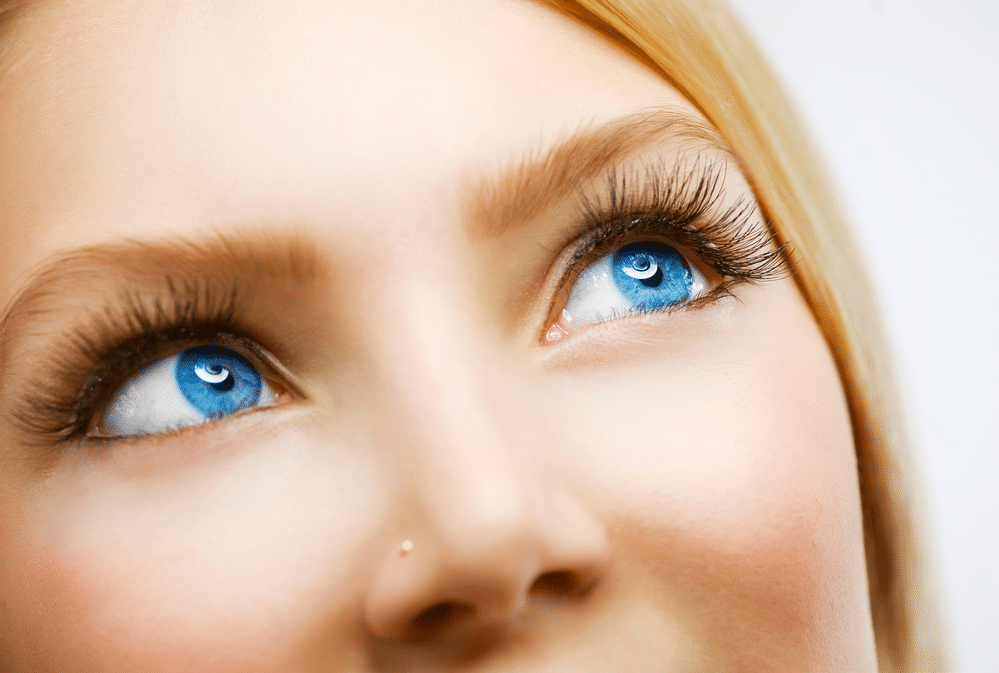 3 January 2022
Dr Masood Ansari
The area around the eyes is delicate and expressive, which is why it affects the way you look so profoundly. A person with smooth, radiant skin appears awake and youthful. Unfortunately, most of us start to develop wrinkles, sagging skin, and bags under our eyes over time. For this reason, your friendly team at My Cosmetic Clinic in Castle Hill, NSW offers the eyelid lift, a surgical procedure designed to rejuvenate your tissue.
This treatment is appropriate for people of varying ages who have either always had a cosmetic concern related to their eyelids or who have developed a problem due to the aging process. The surgery will require some rest time, but you might be up and about within 10 days. For this reason, it is a much more accessible procedure than some others.
How Long Is Recovery After an Eyelid Lift?
Although eyelid surgery is an invasive procedure that includes incisions, it is usually performed on an outpatient basis. This means that you won't have to stay in the hospital overnight since you won't be under general anesthesia. Most people will go home on the day of their treatment and then spend 10-14 days recovering in their own homes. If you have a job that is physically challenging or hard on the eyes, you might need to take up to three weeks off.
Your doctor will speak to you about the exact nature of your recovery since the extent of surgery also impacts how long it will take for the incisions to heal. They will also let you know what aftercare measures are necessary and how you can keep the area around your eyes clean and free from infection. In some cases, you will have to return to the clinic three to five days after treatment to have your stitches removed.
What Can You Expect from Your Eyelid Lift? 
Many people are worried about the way their eyelids appear, and they could benefit from eyelid surgery. When you get in touch with us at the clinic, we will first invite you to consult with your surgeon. That way, we can find out what your goals are and whether this procedure is right for you. If so, we'll plan the surgery and book you in.
You will need to spend a week or two recovering at home, so you should plan to take time off work. Fortunately, your results will be extremely long-lasting, so you won't need to come back to the clinic frequently. In some cases, a repeat operation will be necessary, but in many others, the results last for the rest of the patient's life.
The Initial Consultation
Before we decide to surgically alter your upper or lower eyelids, we will invite you to a consultation at the clinic, so we can get to know you and your cosmetic concerns. You should bring as much information as possible to this meeting, including details about past procedures and your medical history, since this will help us make a more informed decision.
If we decide that eyelid surgery is right for you, we will ask you about the desired results. While some people prefer a more subtle change, others want to dramatically alter how the area around their eyes looks. Your surgeon will take your preferences into consideration when planning the incisions and removal of tissue. Together, you will make a decision about how much of your skin, muscle, and fat should be cut away and re-shaped.
Your Appointment
On the day of your eyelid lift, you will come to the clinic at the specified time. First, our team will inject a numbing agent into your face, so you won't feel pain during the operation. Most likely, you won't need a general anesthetic, so you will be conscious while your surgeon is operating on you. If you're having surgery on both eyelids, the upper one will be addressed first.
Your doctor will make an incision, then remove any tissue that is no longer necessary. They will then close the incision and then let you recover in a different room. Your condition will be monitored for some hours, but you should be able to go home on the same day.
Your Results
Most people who undergo eyelid surgery experience excellent results. They will last for many years, and in some cases, for the rest of the patient's life. However, it's important to remember that the aging process doesn't stop, so you might experience changes to the area over time. By living a healthy lifestyle and avoiding excess sun exposure and smoking, you can make sure you get the most out of your surgery.
Is a Lift the Same as Blepharoplasty?
Blepharoplasty is the most common kind of eyelid surgery, and it involves making incisions in the upper and lower eyelid and removing any excess tissue such as fat, skin, or muscle. Your doctor might also reshape the muscles to create the optimal look. It is not the same as a brow lift, which repositions your eyebrow because it has dropped due to aging.
When you come to the clinic, we will discuss whether blepharoplasty is the best method for you or whether an anti-wrinkle injection or dermal filler could help you resolve your cosmetic concerns. The latter is appropriate for people who don't have any major concerns and would simply like to get rid of wrinkles around their eyes.
Who Is a Great Candidate?
Not everyone can participate in eyelid surgery, although it is appropriate for people of varying ages. We will take into consideration the appearance of your eyes, what you are hoping to achieve, and your current medical condition before deciding to proceed. If you have cosmetic concerns or vision problems due to droopy eyelids, this procedure could be the perfect solution for you.
You Have Cosmetic Concerns
Most of our patients come to us because they have cosmetic concerns. Their eyes might appear smaller and less brilliant because of their eyelids, and they might worry about looking older or more tired than they are. Such issues often happen after the age of 40 or 50, but they can occur even in younger people, for instance after an illness. We are happy to perform surgery on such patients because we know how important the area around the eyes is.
You Have Vision Problems
Sometimes, droopy eyelids cause a health problem as well as an aesthetic one. If the upper eyelid droops so much that it falls into the patient's eye, this can significantly affect their vision. As a result, they might no longer be able to perform their job or take part in their daily activities such as driving. If you believe that your eyesight is suffering because of your eyelid, you need to get in touch with your local clinic as soon as possible to have the issue resolved.
You Are Generally Healthy
We can't approve an eyelid lift unless we know that it won't cause a health risk for you. Thus, we will ask you to bring us all your medical records and information about any past treatments. Since you won't be put under general anaesthesia, most minor conditions won't affect your eligibility. However, you might not be able to take part if you have a major circulatory disease, a long-term eye problem, or a life-threatening illness like cancer.
Fortunately, we have other options for patients who aren't eligible for elective surgery. At our clinics, there are many minimally invasive treatments, such as anti-wrinkle injections and dermal fillers. These can make a huge difference to how you look, and you don't have to risk undergoing surgery to access them. No matter if you have a health condition or not, you should speak to our team to figure out what treatments you could benefit from.
Rejuvenate the Area Around Your Eyes Now
Although they only cover a small surface area, your eyelids can make a massive difference to the appearance of your face. If they are drooping or wrinkled, you might look older and more tired than you actually are. In such a situation, an eyelid lift could help you regain the smooth, beautiful skin texture you've been missing and make your eyes more visible.
To find out whether you are eligible for this surgery and whether it is the right treatment for you, you should come to your local clinic and speak to the experts. We offer many cosmetic treatments, both surgical and non-invasive, so you are sure to find something that can help you achieve your desired look. Contact us now at My Cosmetic Clinic in Castle Hill, NSW to book your first consultation.