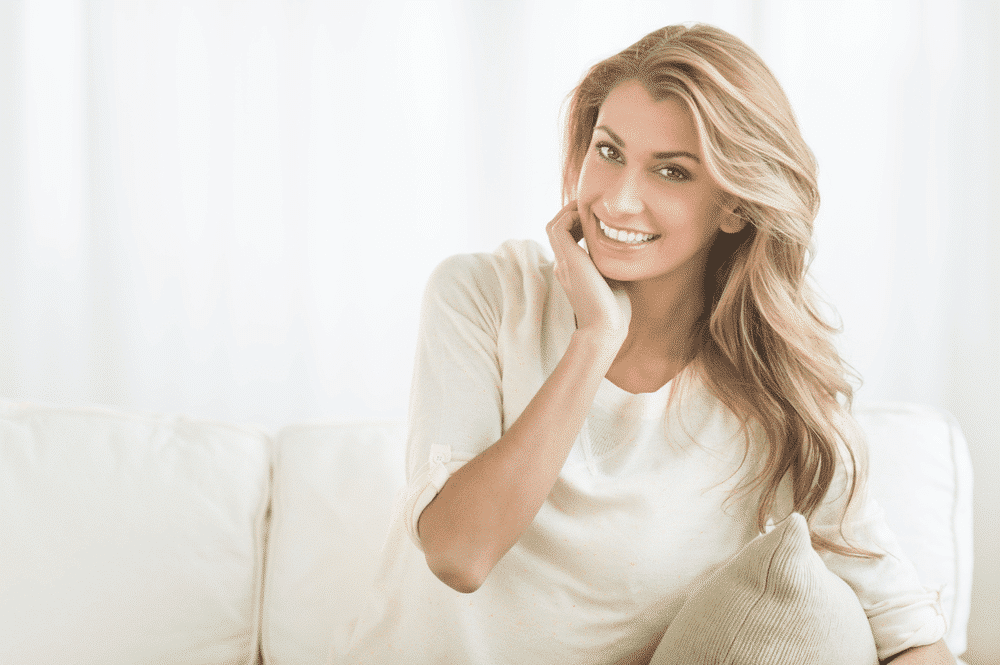 3 February 2022
Dr Masood Ansari
Women seek breast reduction because the size or volume of their breasts is causing physical or psychological discomfort. Overall, this breast procedure is fairly common and can be completed in about four to five hours. But what is the recovery period like? At My Cosmetic Clinic in Newcastle, NSW, we are fully prepared to answer any questions you may have about your plastic surgery procedure.
How Long Is Recovery After a Breast Reduction?
Most women will be able to resume normal activities about two to three weeks after a breast reduction. Normal activities usually include household chores, some types of exercise, and going back to work. Some women, such as those who work office jobs, may be able to return to work about one week after treatment. Each patient will have a unique recovery timeline, but some common milestones you can expect include:
Day One
On the day of your procedure, your surgery will be performed under general anesthesia, which will keep you sedated and comfortable for the duration of your treatment. After your surgery is complete, you may stay in the hospital for one to two days before going home. You will need to arrange for transportation and assistance at home for the first week after your procedure. We will give you several post-operative instructions to follow, such as:
Taking care of incisions
Movement and activity restrictions
Medications and prescriptions
How long to wear a support bra
Your instructions may include tips on the best way to sleep, such as on your back, and movements you should avoid, such as lifting your arms or any heavy objects. You may be instructed to avoid getting your incisions or dressings wet for at least 24 hours and to avoid hot water. You should avoid alcohol and smoking during your recovery period.
Week One
You will be required to wear a support bra after your surgery for the majority of the day for about four to six weeks. The only time you should take off your support bra is for showering. Consistently wearing your support bra will ensure the results of your breast reduction develop as desired. During the first week of your recovery, you will be encouraged to have light movement, such as walking around the house, but overall you should focus on resting.
It's important to eat healthily and drink plenty of water during your recovery, as your body will need these resources to heal faster. You should continue to take all medications as prescribed and avoid strenuous activity. Your first follow-up appointment is usually scheduled a week after your procedure to assess your healing process.
Week Two
During the second week of your recovery, your incisions may start to feel tight and itchy. This can be managed by keeping your incisions moist, such as with Vaseline. You should continue to wear your support bra as directed, as this will help your breast tissues contour correctly during healing. Your activity may also be limited and you should continue a low-sodium diet with plenty of water. This may be the week when you return to work.
One Month
About one month after your procedure, you may feel normal after your treatment. During this period, you should be able to resume most of your normal activities, including house chores and light exercise. Please continue to avoid lifting, strenuous exercise, and any straining activities. You should continue wearing your support bra for the majority of the day.
During this month, you may start to notice the physical benefits of your procedure. You may notice that you have less back, shoulder, and neck pain, and that clothes are fitting more easily. You may also have another follow-up appointment.
Two Months
After about two months, you will be able to resume most of your other activities, including your normal exercise routine. Exercise such as jogging, yoga, and swimming may be options for you during this time as long as you follow all other directions. Although you will be mostly healed by this time, you should continue to wear your support bra until the end of six to eight months to ensure your breasts have settled and healed correctly. After two months, you should be able to wear normal bras and sports bras as you wish.
How You Can Prepare for Your Surgery and Recovery
Preparing for your breast reduction surgery and recovery is essential since having a low-key recovery period will ensure your results develop as desired. You can prepare for your surgery by following pre-operative instructions, such as discontinuing certain blood-thinning medications and supplements, avoiding alcohol and tobacco products, and arranging for your recovery period.
Some things you can do to prepare for your recovery include taking time off work, arranging for someone to be with you the first few days after your surgery, grocery shopping and meal preparation, and shopping for additional compression bras. You will want to be sure you have comfortable, loose clothing and that you can keep water, snacks, and medications by your bed or the area you plan to be in during your recovery.
Are There Any Other Tips for Recovery?
The most important tip to keep in mind is listening to your body. If you are trying to do an activity and you experience any discomfort or soreness, you should take that as a sign to stop doing that activity. Your body will let you know when you can resume activities without discomfort. Focus on resting and following your post-operative instructions so you can recover from your procedure as soon as possible.
How Soon Will You See Results?
Most women will start to see the initial results of this surgery about four to six weeks after the breast reduction surgery. These results will continue to improve as more time passes. Ultimately, your optimal results may be visible two to three months after your procedure if you follow all post-operative instructions closely.
Why Do Women Have Reduction Surgery?
A breast reduction is a moderately invasive surgery that has a prolonged recovery time, but it's also very common so it's clear that many women feel this procedure is beneficial. There are several reasons why a woman may want to have reduction surgery. No matter what your reason is, this procedure is designed to help you feel better and reduce your pain. Some of the most common reasons women seek this procedure include:
Pain and Aches
Large breasts can cause pain in the back, shoulder, and neck. The pain is typically caused by the weight of the breasts putting stress on the muscles and nerves of the upper back, neck, and shoulders. This pain can be disruptive to daily life and can cause other medical concerns, such as headaches, over time.
Skin Irritation
Skin irritation can occur for a few reasons. For example, rashes and sores beneath or between the breasts can form because of skin pressure and friction; sores can also form because of underwires in bras. Many women experience deep gouges in their shoulders because of bra straps, as well. Skin irritation on the breasts can be hard to treat because large breasts require support throughout the day, so it may be difficult to apply ointments.
Activity Restrictions
Overly large breasts can also restrict your activities, such as going to the gym or doing other activities. Women who have very large breasts may find it difficult to complete certain chores. Women may not be able to comfortably jog, run, or do other activities even with sports bras.
Self-Conscious
Finally, many women seek this procedure because they are self-conscious about the appearance of their bodies. Large breasts tend to have a long or pendulous appearance, which some women may find undesirable. Self-consciousness can also stem from difficulty finding bras that fit correctly.
Feel Better About Your Breasts
A breast reduction is a common procedure that will take about eight weeks to recover from, although your treatment timeline will depend on your health and how well you follow post-operative instructions. During your recovery period, you will need to wear support or compression bras for several weeks. You may also need to arrange for time off work and for help around the house during the first few weeks of your recovery.
Most women are good candidates for this procedure if they are within a few kilos of their ideal healthy weight and they have reasonable expectations of their results. Contact My Cosmetic Clinic in Newcastle, NSW to schedule a consultation if you think this procedure is a good match for your aesthetic concerns.